One of the most important elements of the design process for any instructional designer is analysis. After all, you can't build an effective solution when the problem isn't well understood. Often enough, I am approached with "Can you build me an e-learning course?" or "Can you make me a video?" Well yes, of course, but will it solve your problem? Will it increase your value?
"The only people who see the whole picture are the ones who step outside the frame."

― Salman Rushdie, The Ground Beneath Her Feet
Perhaps the most important role for an instructional designer is not in creating the course, but the work of digging deep into the problem, then, creating a solution that will effectively solve it.
Imagine, you own a car and you notice the mileage starts to drop and the handling is a little slow. You take it to the mechanic and say, "I need new tires, what do you have?" The mechanic could order you four new shiny wheels right there. But instead, the mechanic runs a diagnostic, and it turns out that your tires needed air, and your steering wheel needs to be aligned. You'd probably be glad that the mechanic ran that diagnostic instead of ordering new tires. 
It's about finding the best solutions. That is why I employ mapping to my ID process. Conceptualized by the amazing veteran designer Cathy Moore, action mapping creates a clear framework for analyzing problems and building scenarios, trainings, and other solutions that precisely fit the need. Check it out.
---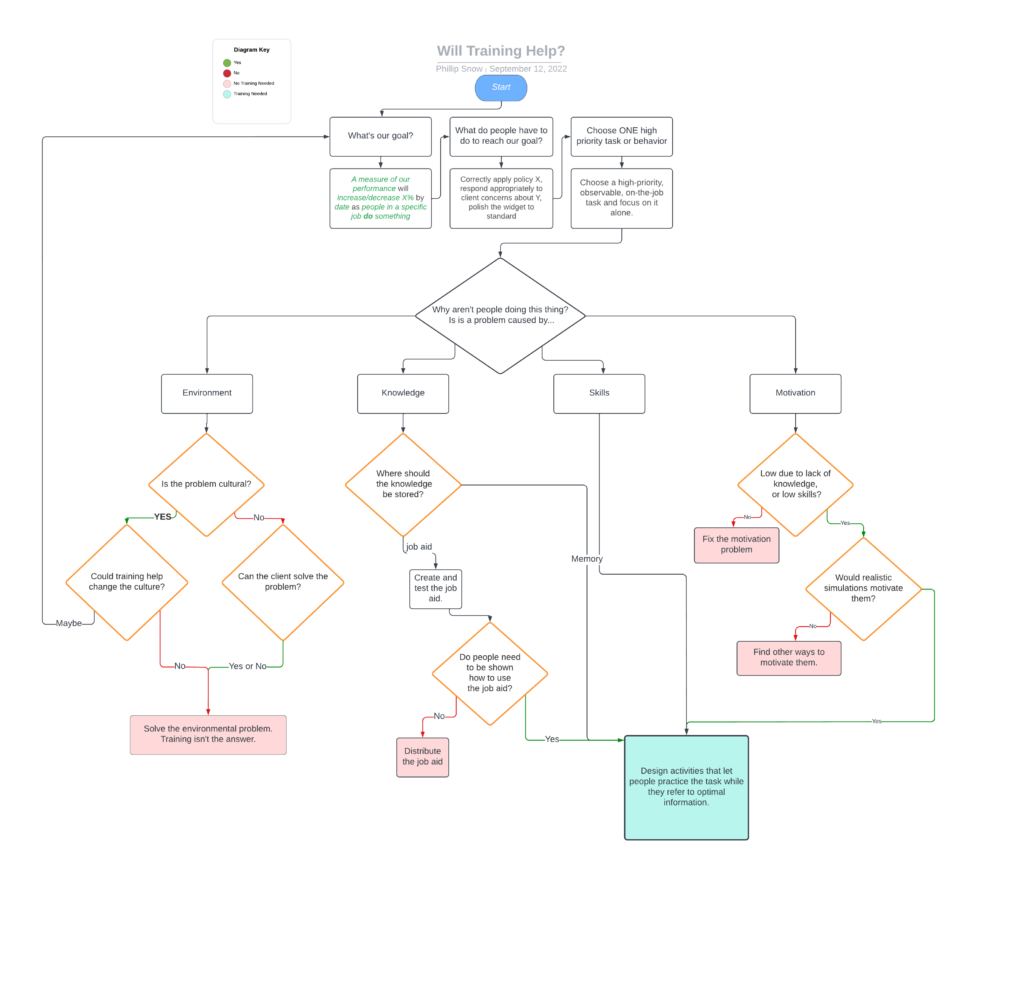 Authoring Tools
Lucidchart – diagram
Canva – process infographic